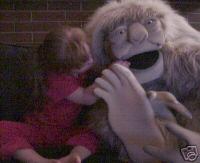 Puppets By Cher Presents---

Custom Theater Puppets And Art Dolls

Welcome into the mystical & magical world of

Puppetry & fine art doll artist Puppets by Cher.

All Cher's puppets are 100% hand scupted.

NO Forms or molds are used

down to their clothing which are customed

taylored for each .

Cher also makes all her own props that goes with each puppet set, while using the most natural materials as possible.

Hello and Welcome

Would You like to have a custom puppet made for you?

Cher began drawing as soon as she could pick up a crayon.

As a child her mother was constantly washing the walls where she covered with her art drawings.

In 1968, Cher was introduced to clay and she hasn't stopped creating since. She's sculpted everything from life like characters, magical beings, animals and anything that comes to her imagination which began her exciting journey into the artistic world of creation.

In the year 1973 she won first prize for her character "Leo the Lion".

In 1987 she expanded  her Art to others through the years &  the international exposure of the internet, Cher's Art creations are included in over 2200 hundred private and corporate collections throughout the U.S. and European countries. From puppet museums, ventriloquists, law enforcement agencys, The list continues to go on and on.

Artistically driven and emotionally charged.

Cher dabbles in a wide variety of styles and medias. She tries to incorportate as many natural & earthy  items as possible to give the more realistic effect. All Cher's artwork are original, meticulously hand sculpted that will enrich your collection. She has collectors who have as many as 30 of her pieces and continue to still bid and buy more. Now that's a impressive record! The sheer pleasure that she feels when a collector tells her that one of her creations has brought them or their child joy. 

 Through the years she has supplied Interior decorators with her life size art to clubs and restaurants in Downtown Chicago & throughout the midwest. Her artwork can be seen in galleries and have been sold at Renaissance festivals to auctions across the country which profits help disabled children.

Her Crusade is to help as many as she can reach through her art, whether supplying her customer with a OOAK Puppet or Figure. To donating her work which profits help disabled children. She continues to create and do as much as she can for others.

Her specialty is fantasy art because she can create without any limits. To use every part of her imagination and bring it to reality through her art. She finds herself falling into her imagination for hours and hours at a time creating.

If you would like to know more about Cher from  Puppets by Cher  Please feel free to write at 
PUPPETSBYCHER@YAHOO.COM-
 She answers all emails personally and enjoys hearing from you.
THANK YOU FOR ALL THE SUPPORT YOU'VE GIVEN TO US.

TO THE LAW ENFORCEMENTS WHO'S ORDERED OUR CUSTOM  PUPPETS TO ALL THE VENTRILOQUISTS, THEATER & TELEVISION PRODUCTIONS, HOSPITALS, CLOWNS AND SCHOOLS. THE LIST CONTINUES TO GROW ON AND ON.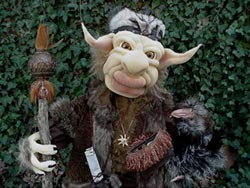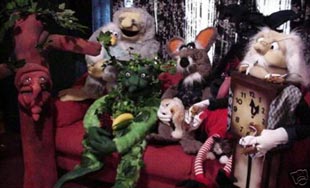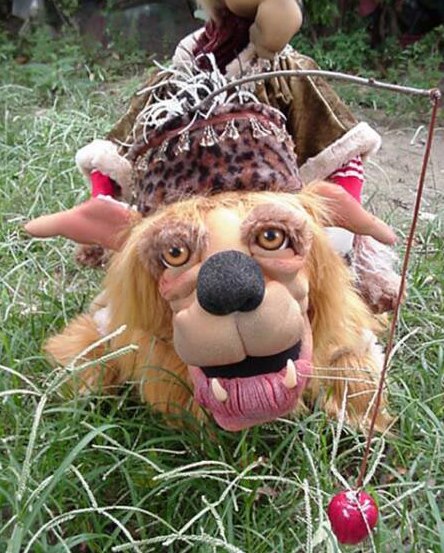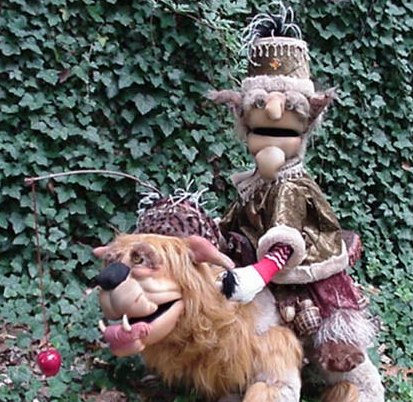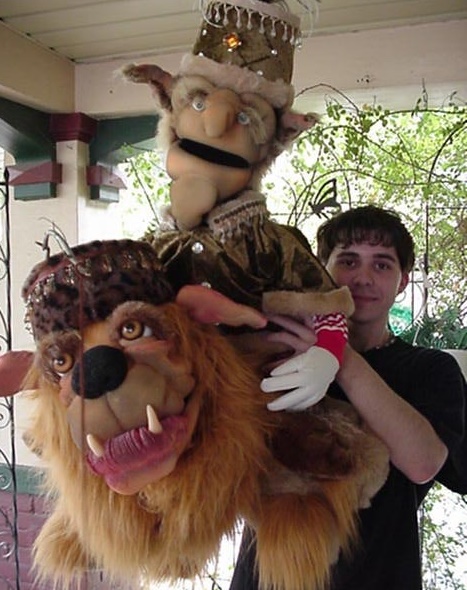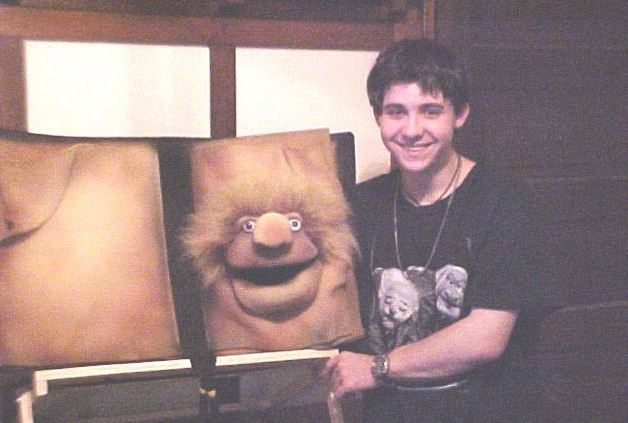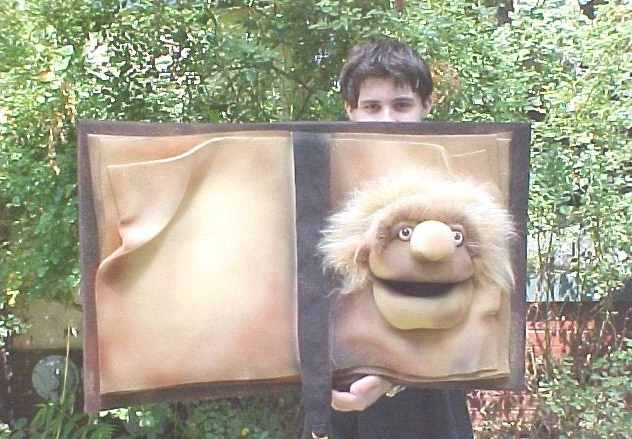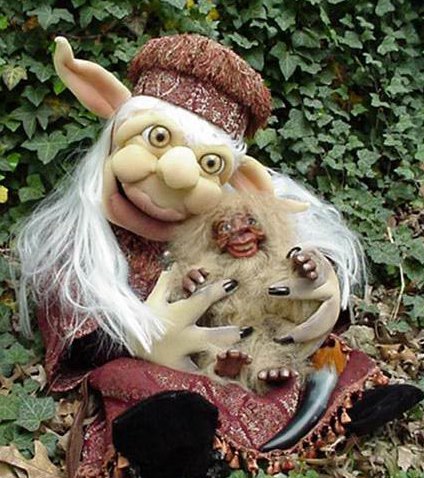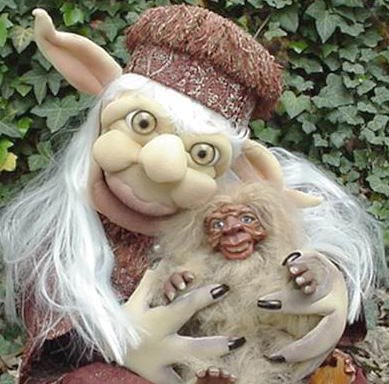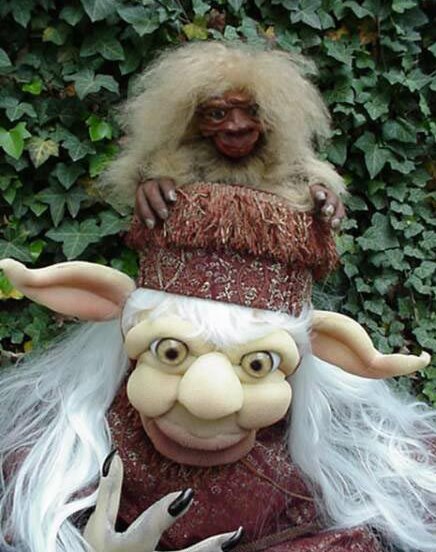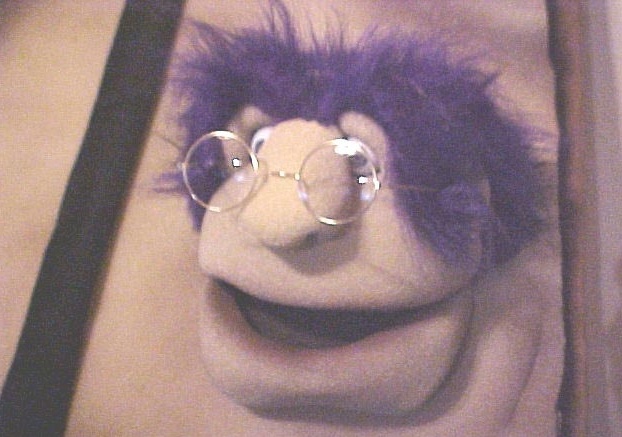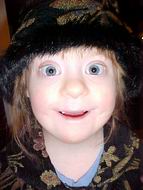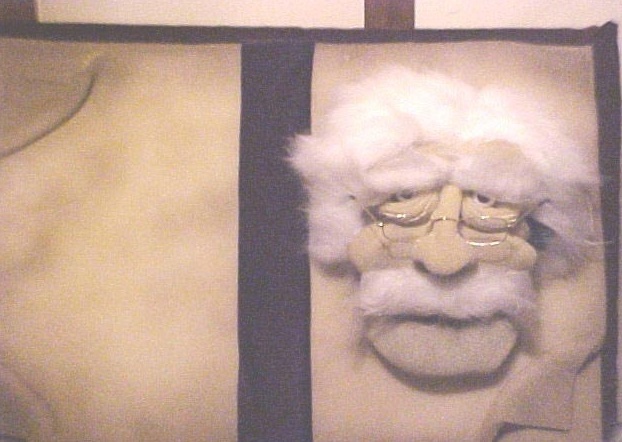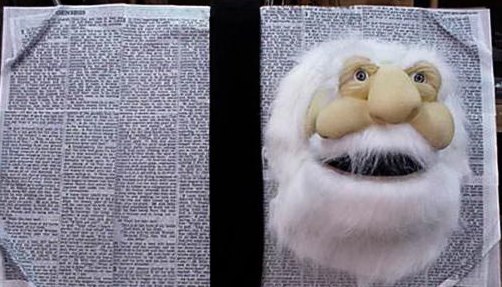 Bible Puppet Book made with real Bible copy pages

  Puppets by Cher

All our puppets and artwork are registered with the United States Copyright office and protected.

We have worked very hard for 20 years creating over 3000 puppets and Art creations.

We also sell on eBay 100% Positive Feedbacks.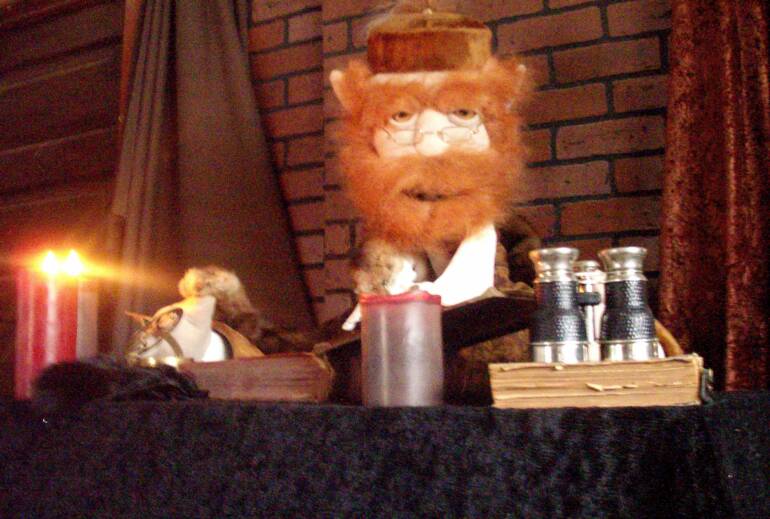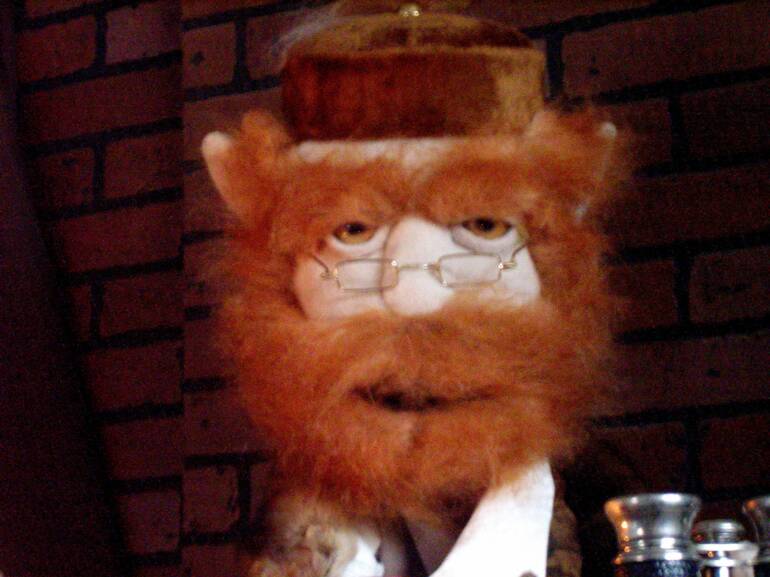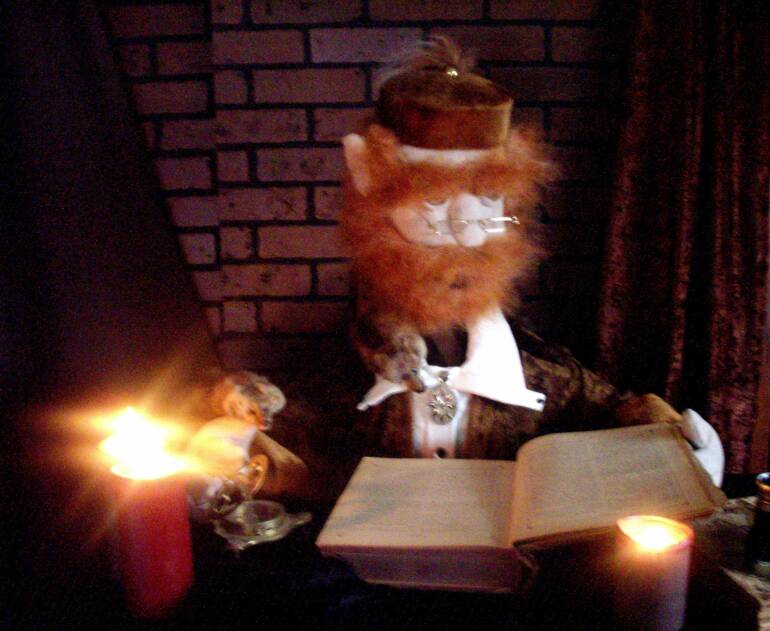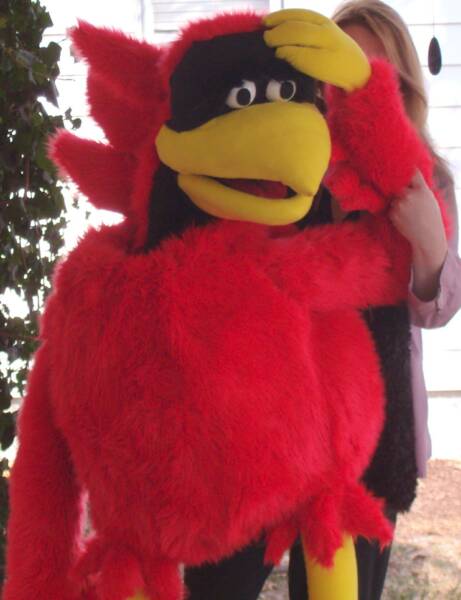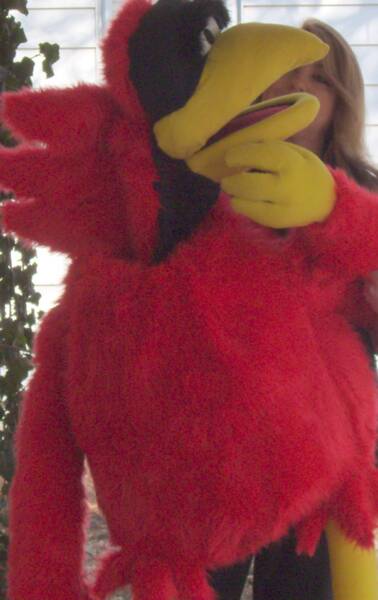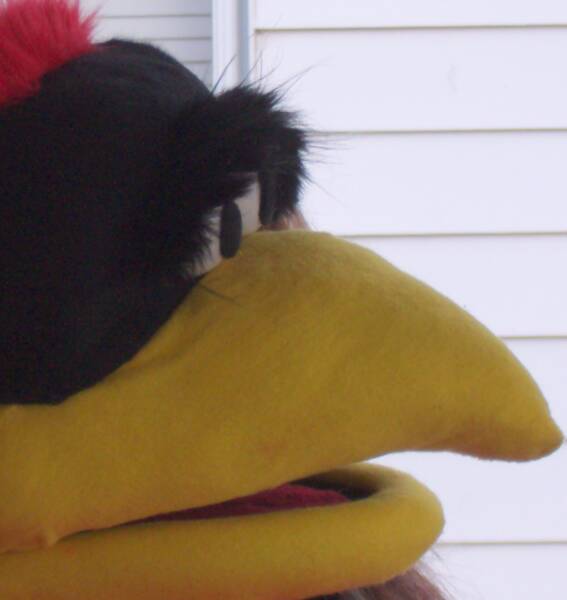 Theater size puppet of the Cardinals Bird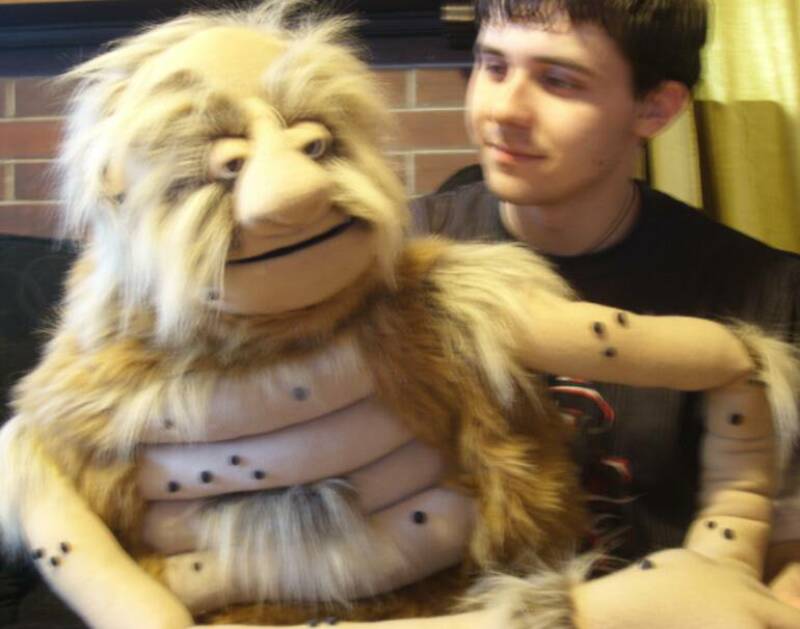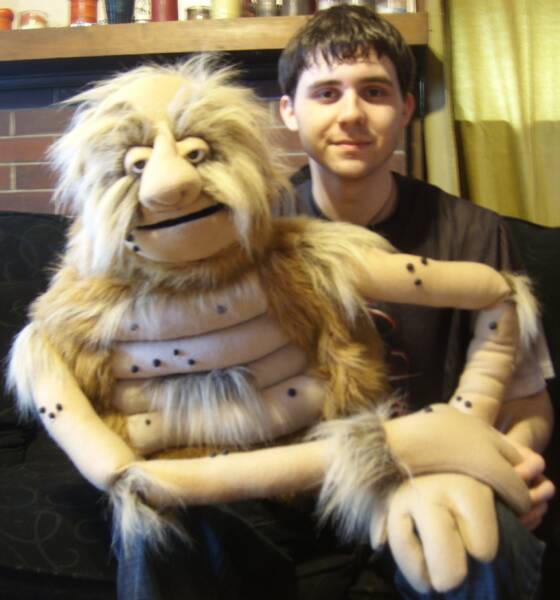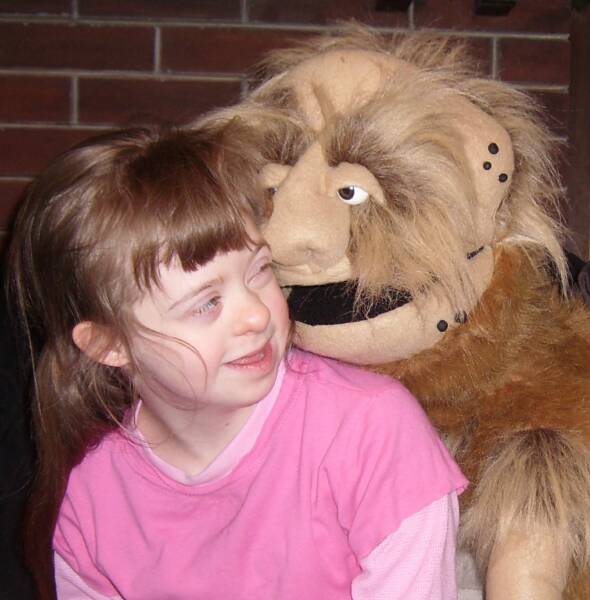 Mugwort the life size puppet - by Puppets by Cher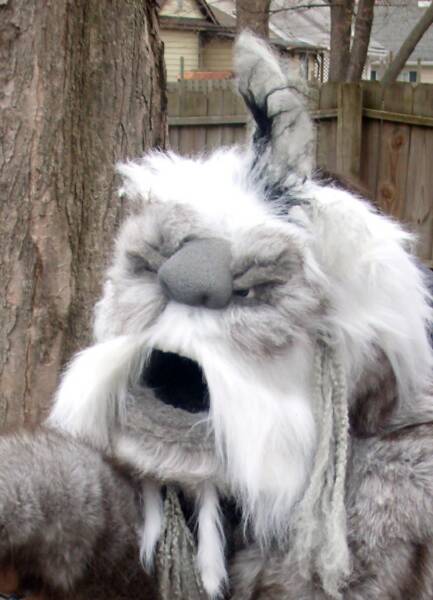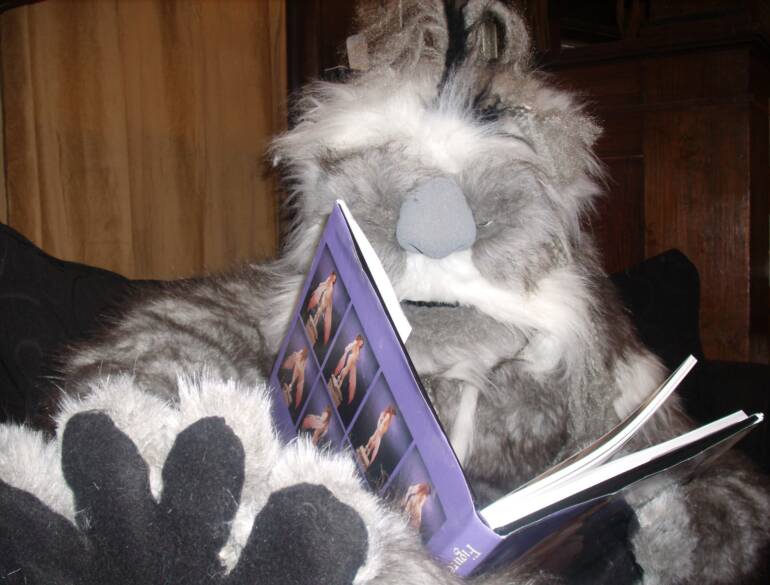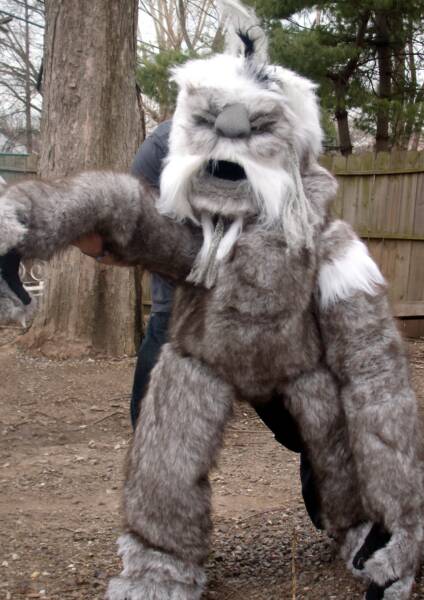 This Puppet is a Big Foot - He's a huge 6 foot tall Theater size puppet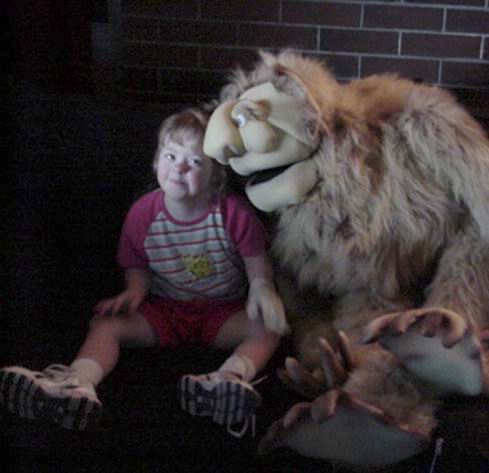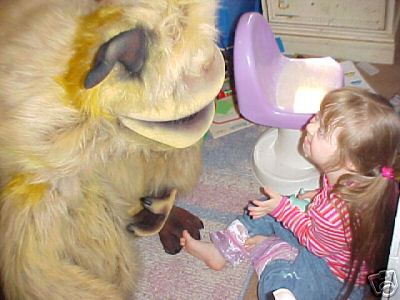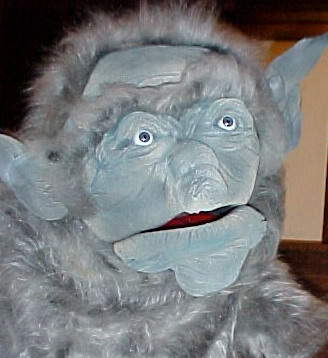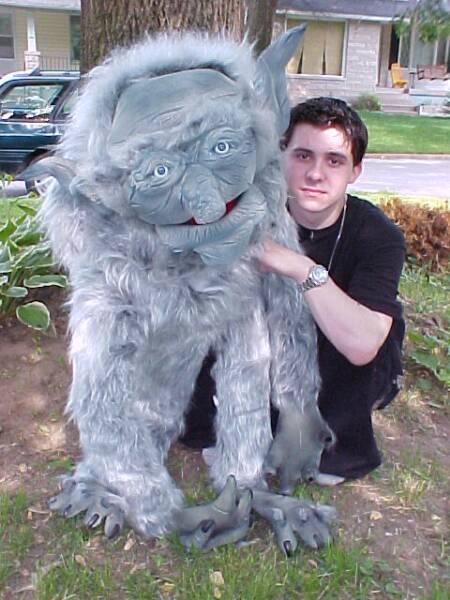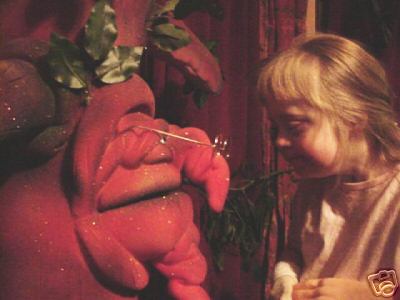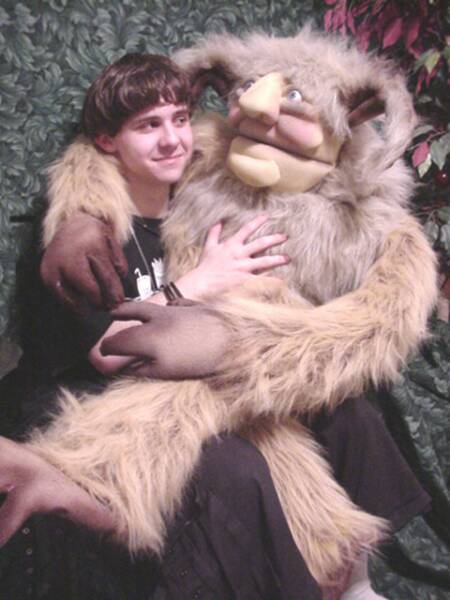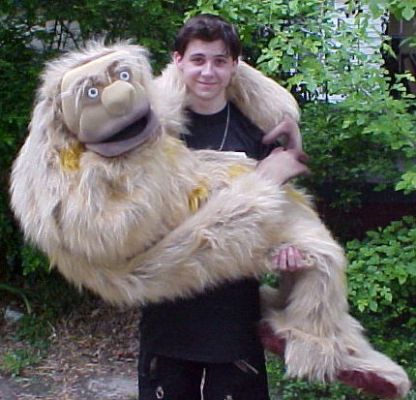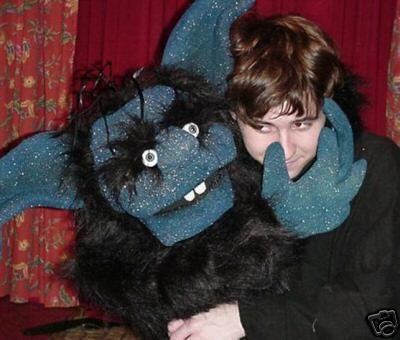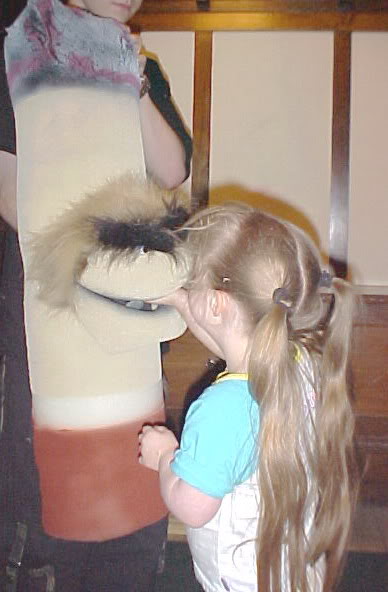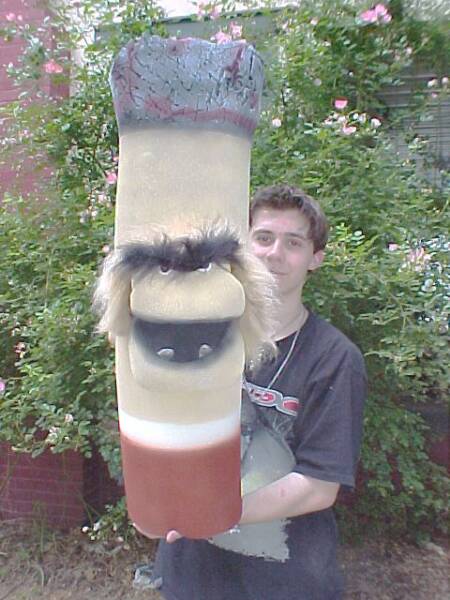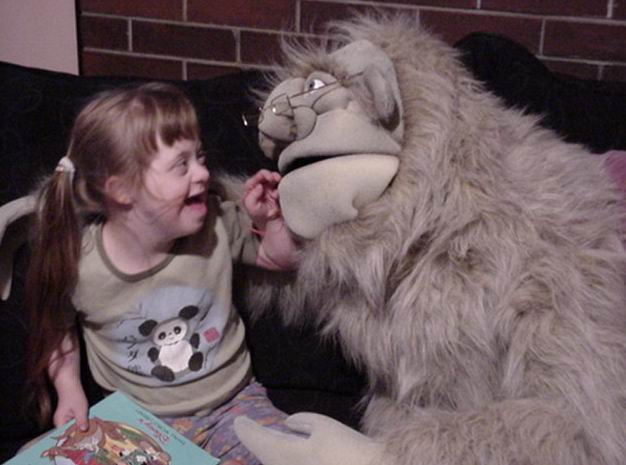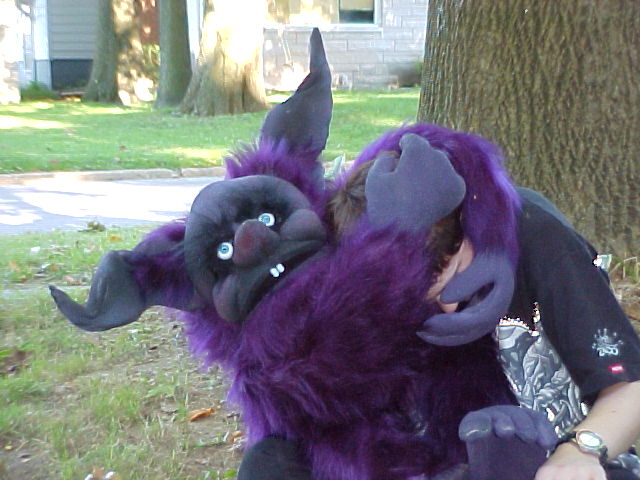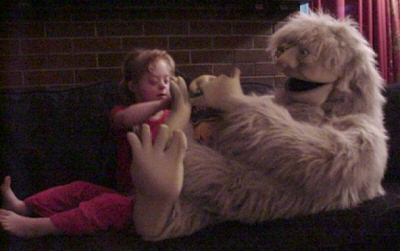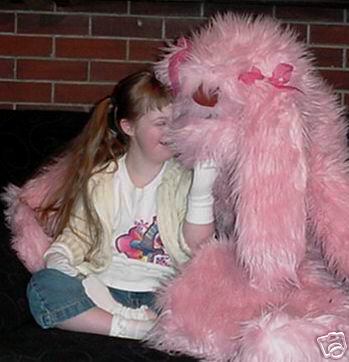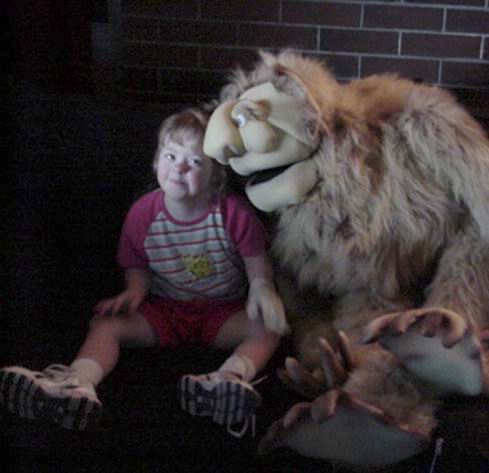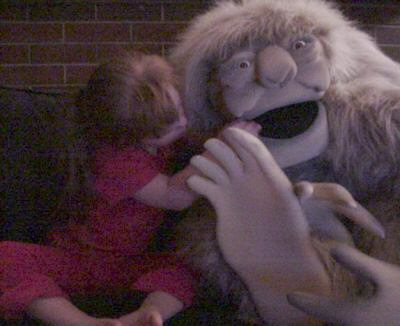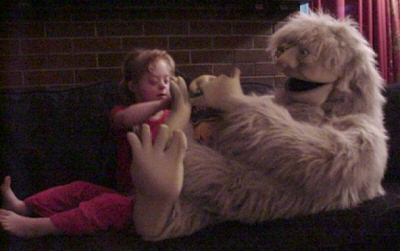 Deposits are non-refundable

Talk to me.. Tell me what your interested in.

Anything can be a puppet!

Our largest customer base are teachers to law enforcement groups

I've been creating props and puppets for over 20 years.

Come see my art donated to our local schools and centers.

My puppets are never stamped out.

Meaning, you will always receive a one of a kind puppet which no other has.

No patterns are ever used.

Just our Imagination!

Look around through the galleries.. the website only allows me to load just a portion of all the puppets I've ever created.

So if there's something your interested in and don't see it?

ASK!

If you ask me to create your soft sculpt puppet, you'll receive photos as we go.

You pick out the colors, hair, fur, costume and so forth!

So lets use our creativity and imagination and keep puppetry alive!

Talk to others through your puppet!

You'll be amazed how so many little ones would rather talk to a puppet then to a person!

So drop me a email and lets talk.

I work with any budget ( within reason please...)

My Guarantee!

What else can I guarantee?

I promise that you will love your puppet that we build together!

Since we work together through the process, your building the puppet as well with me!

I take building puppets very seriously,

Artistically and I try to build them as low in cost as possible.

It will be Huge and everything you imagined!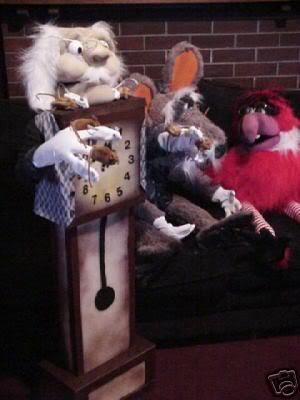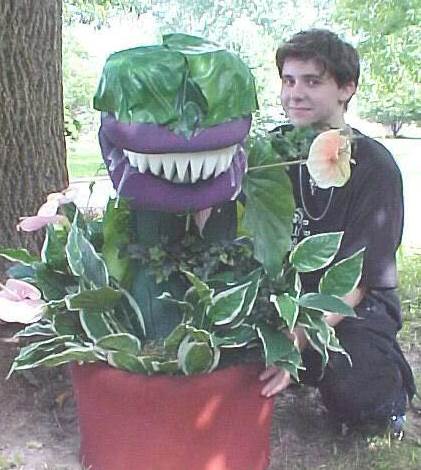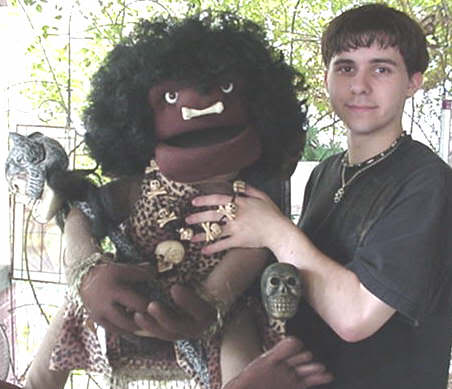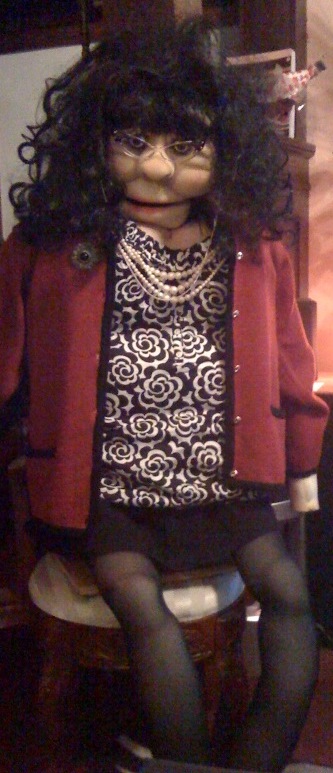 Mama Mia Puppet just customly made for Susanna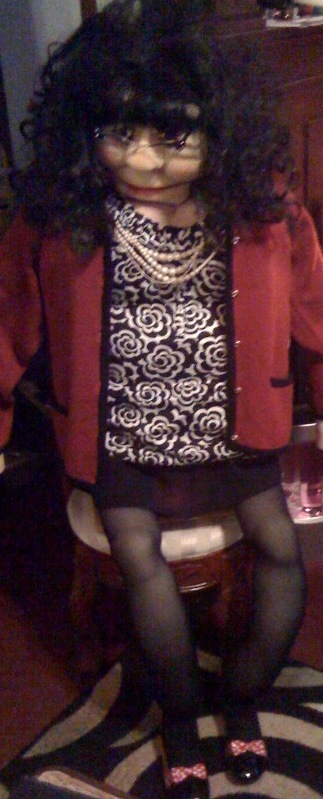 Mama Mia is an Adult size puppet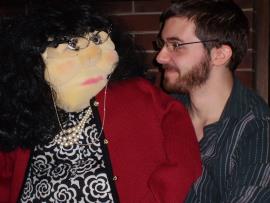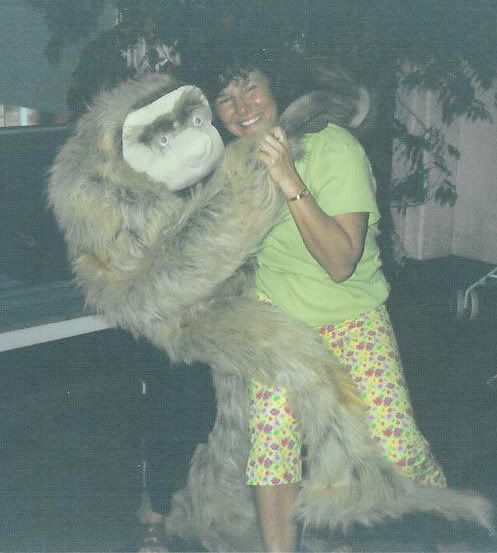 Puppet Created for the ARC School for Disabled Children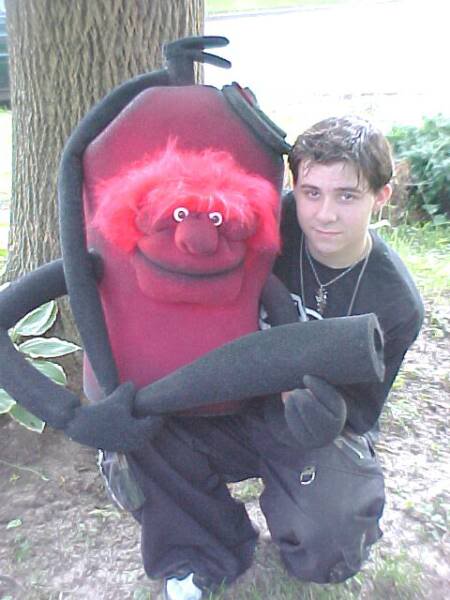 Puppets Created for the Fire department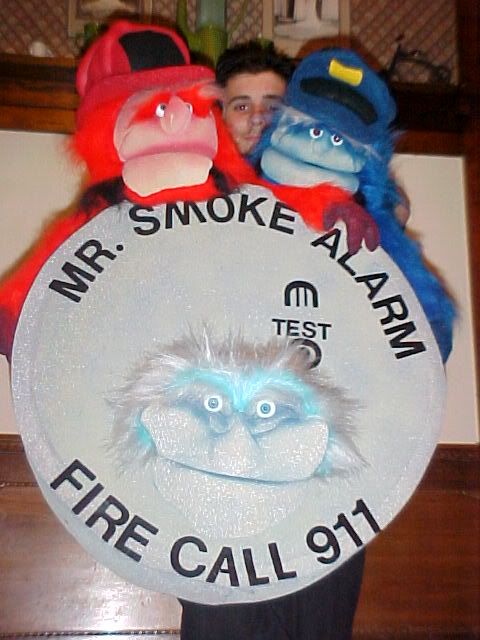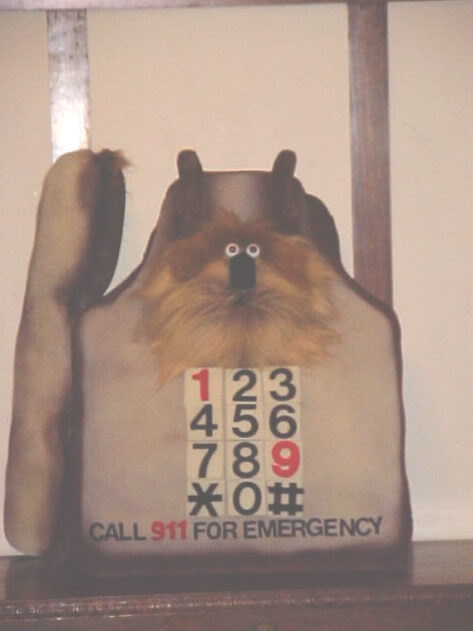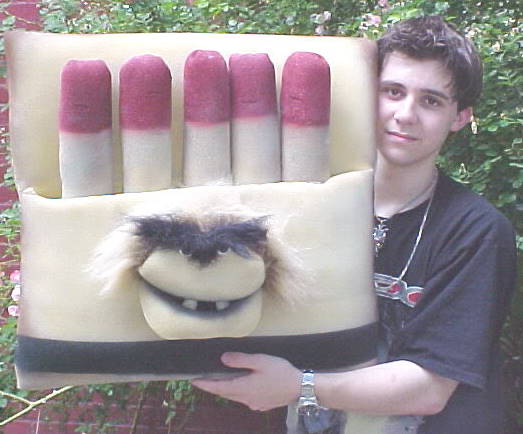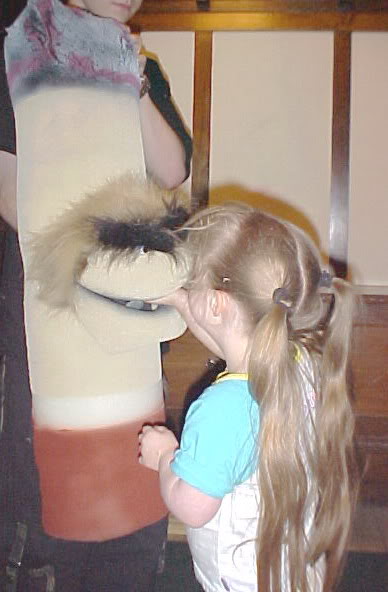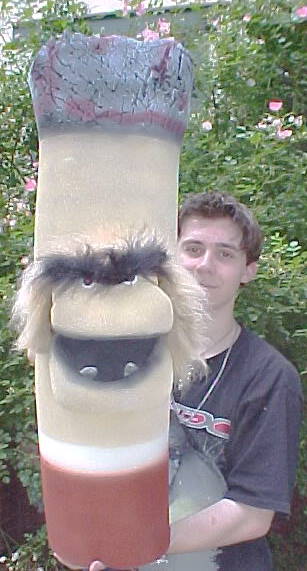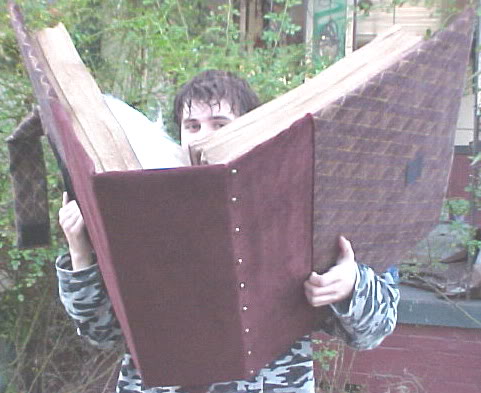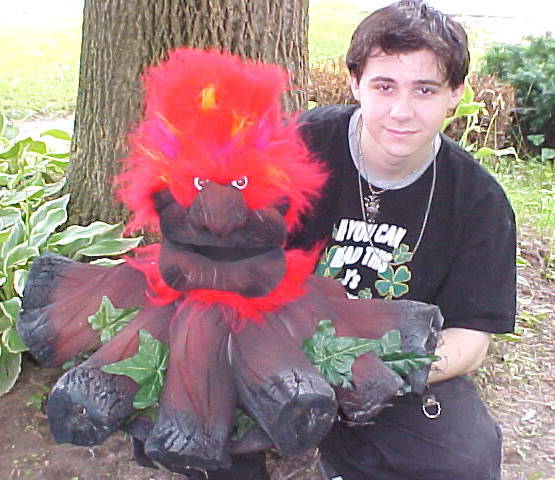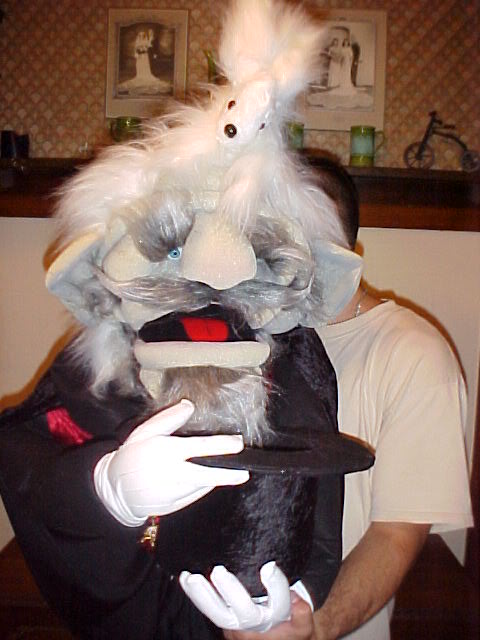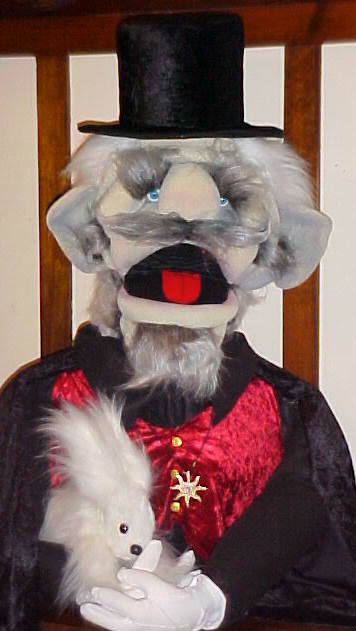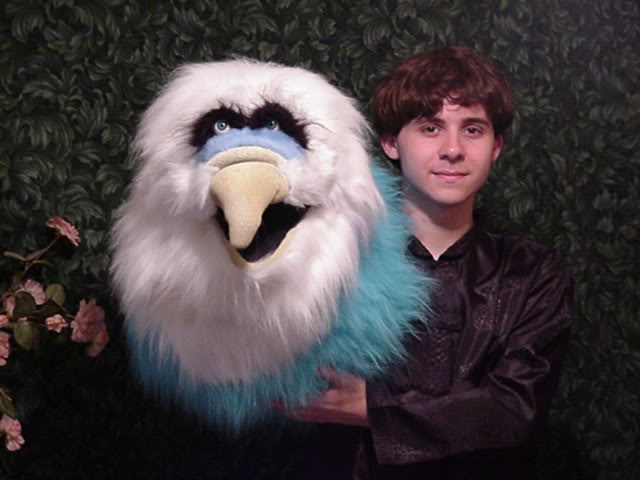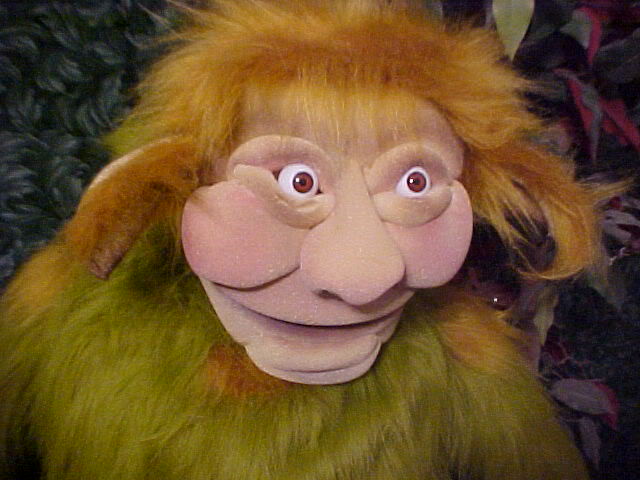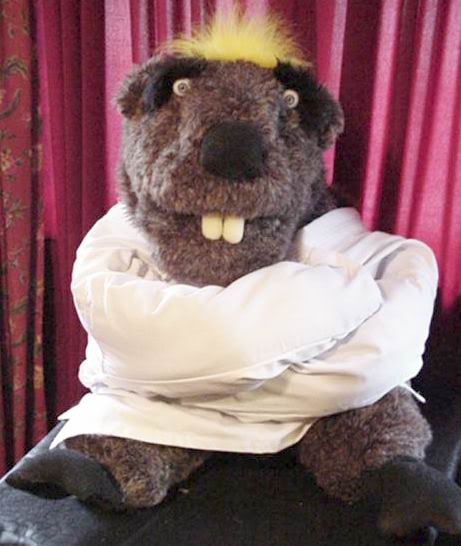 Beaver Puppet in a straight Jacket made for Matt a Comedian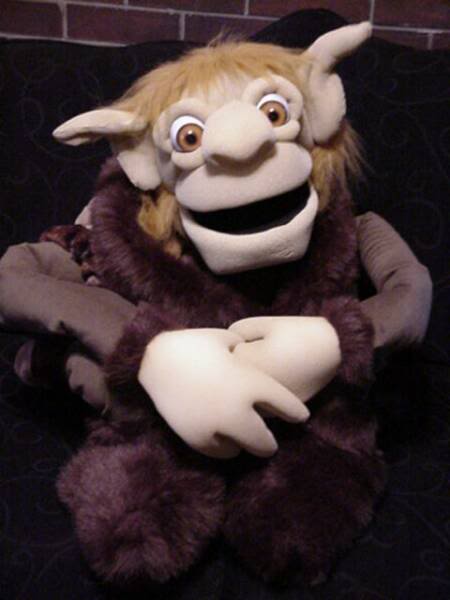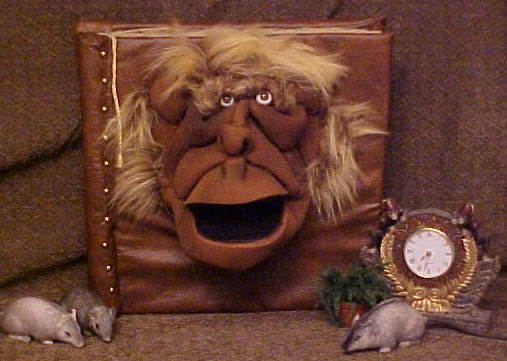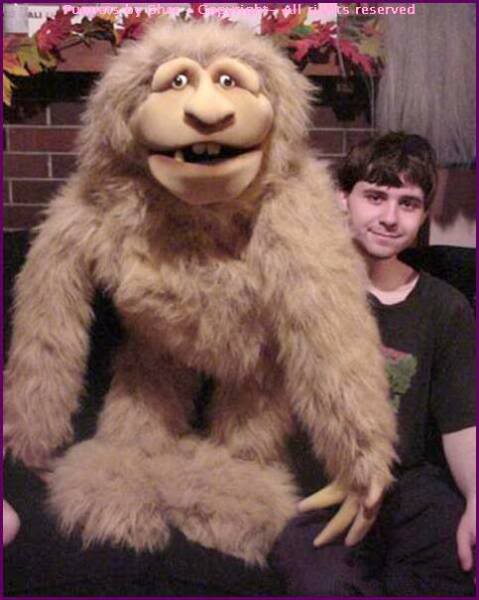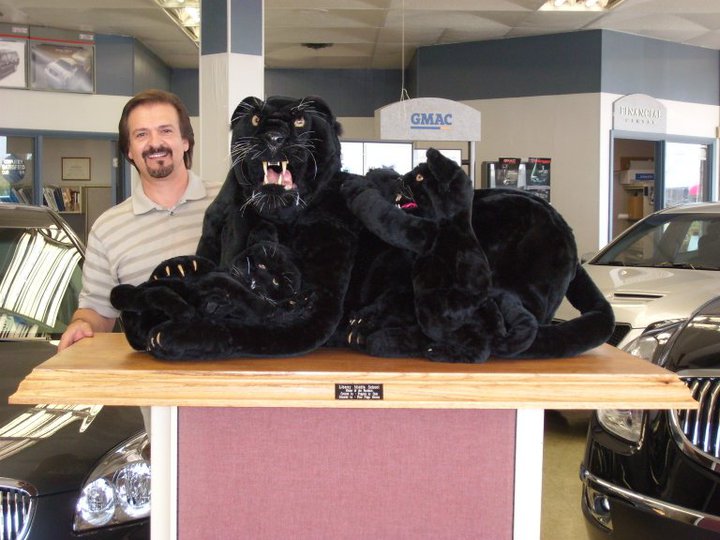 Black Panther and cubs created for Liberty Middle School. Donated by Four Flags Tire and sales and created by Puppets by Cher.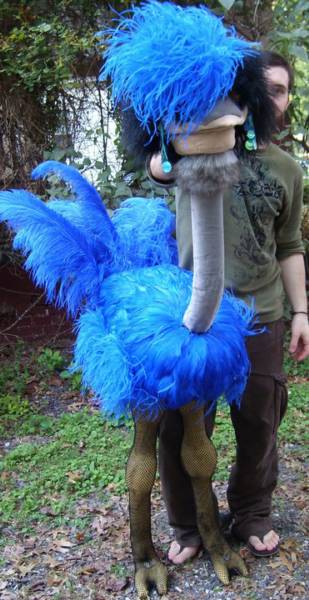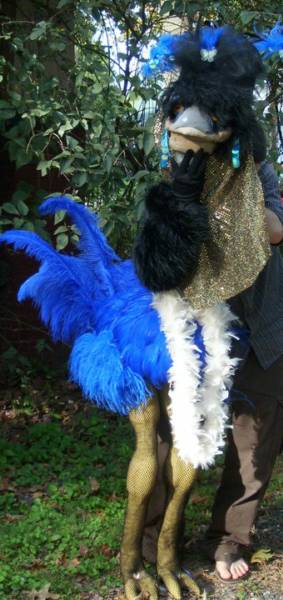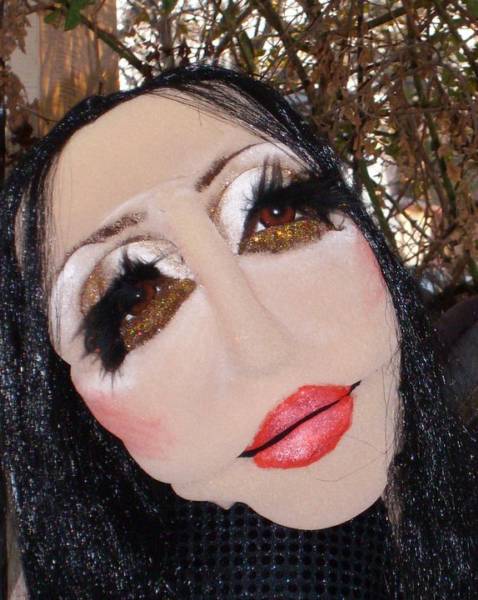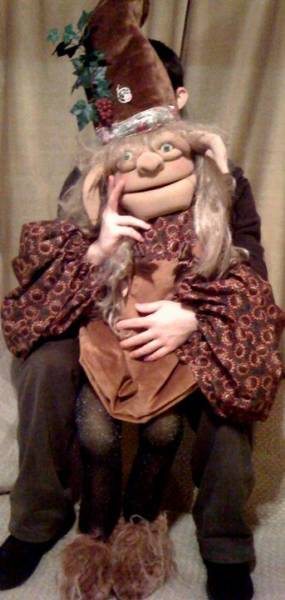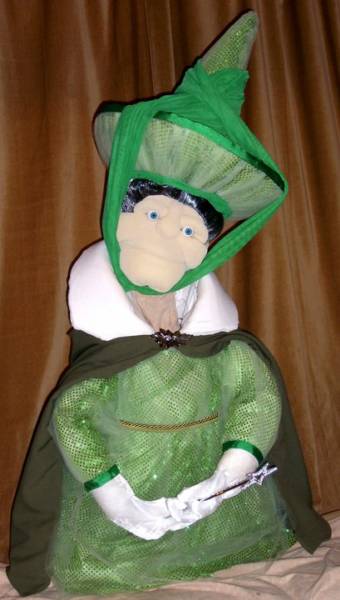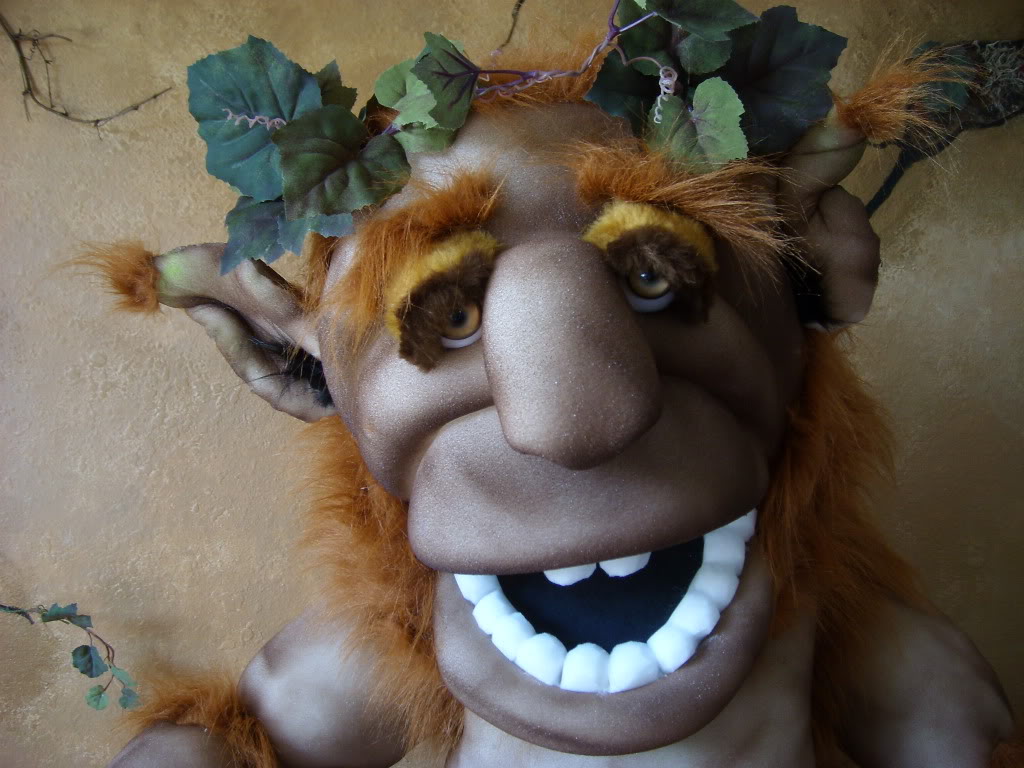 All "Puppets by Cher" puppets have a life time guarantee. For the life of your puppet, Free repairs and cleaning.

All our puppets have a soft pouch for the puppeteers hand, devloped by Cher.

No hand slippage, as some puppets are built with just a flat board for your hand.

No hand fatigue or hand sweat that can happen from a latex puppet.

Soft comfortable control.

Our puppets are designed to be light, for hours of performances.

We also offer our puppets hands that can make gestures and hold onto objects. No floppy hands.

We use the highest quality grade furs, not a craft fur which sheds or is thin.

If you choose to go with us, the process is very quite simple.

Send us an email with what you have in mind, include a drawing or picture and size you would like.

We respond quickly with a price quote and can start right away.

We include updated pictures of your puppet so your building the puppet with us. Tell us if you would like something changed or added.

Puppet is completed

within 2 weeks, shipped

Priority mail with

Tracking number.

It's that Easy